About Us
Victoreanum was founded on March 9th, 2014, by Mr. Elmar Grandy and 24 other founding members. On May 3rd, 2014, Victoreanum was recorded in the register of cooperatives in Munich's local court under number 2643.
The name VICTOREANUM is protected by the German and European patent and trademark office as a word mark (logo type). It is trademarked and registered as a word and figurative mark of the product classes 35; 39; and 41.
We decided on the legal structure of cooperative association, because we believe this to be the most fair and transparent of all associations. Cooperative associations have existed for over 100 years, survived two world wars and are, according to the Ministry of Justice and Consumer Protection, an extremely safe and trustworthy form of enterprise.
Being a corporate purchasing group, we can afford to offer our business partners, customers and especially our members many benefits and privileges, which other companies are unable to provide.
VICTOREANUM eG. Is led by: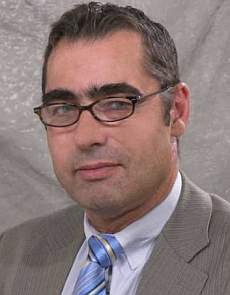 Elmar Grandy, Executive Board
Born in 1956, Elmar has been working in the precious metal market for over ten years. Not only does he manage the company, but he is also in charge of the quality of the metal, safeguarding stocks, proprietary trading and acts as our license partner.
e.grandy@victoreanum.com
Heinz Grasedieck, Executive Board
Born in 1947, Heinz is a businessman specializing in the wholesaling business and foreign trade, as well as our local social security expert. In addition to being responsible for the general management of Victoreanum, he also manages purchases and supervises the members.
h.grasediek@victoreanum.com
Horst Geiger, Executive Board
Born in 1969, Horst has over 16 years of experience in the financial sector and a master's degree in business administration. He is accountable for general management of the firm, analyzing the market value of precious metals and acts as a mentor and instructor for our license and trading partners.
h.geiger@victoreanum.com
The Supervisory Board: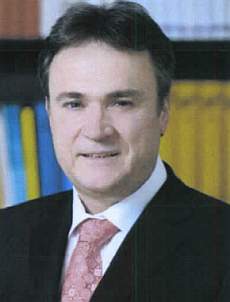 Andreas Meister, Chairman of the Supervisory Board
The supervisory board is the governing body of our company and consists of seven members. The chairman of the board is Andreas Meister.
Other members of our supervisory board are:
Jochen Weber

Wolfgang Birkmann
Rudolf Döring
Paul Mily
Alois Wibmer
Michaela Grandy
Our federation of cooperatives:
Our company VICTOREANUM eG. (incorporated cooperative) is a member of the German Public Transport, Service Provider and Retail Co-operatives of the auditing association of Hamburg found at Gotenstraße 17 ● 20097 Hamburg ●www.pv-hamburg.de
Contact persons for all members, customers and interested parties are:
Wolfgang Birkmann, DEUTSCHLAND
Born in 1956, Wolfgang is a founding member of VICTOREANUM. Furthermore, he is our marketing, advertisement and distribution specialist. Customer service orientated and always willing to help, Mr. Birkmann is an extremely qualified referent for all our members. Furthermore, he supervises the sales and marketing department in Germany.
+49 / 171 / 31 31 812
w.birkmann@victoreanum.com
Last, but not least, there are a multitude of diligent workers behind the scenes who are responsible for processing your requests, offering in-depth service and guaranteeing fast, as well as safe, shipping to you.